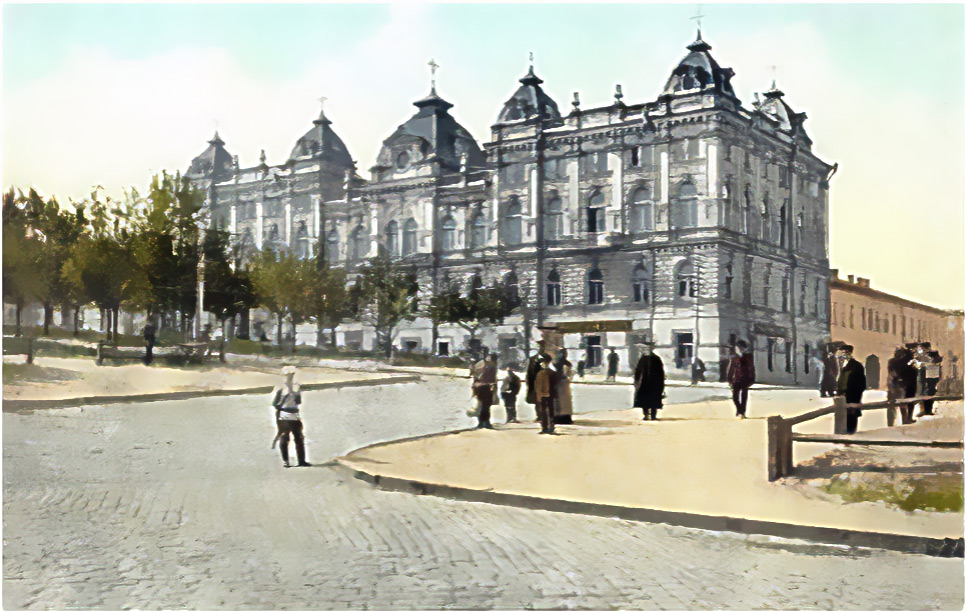 Campus 1, Dmytro Yavornytsky Avenue, 47
In 1901-1903. outstanding architect D. Skorobogatov created one of the best architectural buildings in the city. Following the example of city halls in Western Europe, the architect designed the building, which housed the municipal authorities of Ekaterinoslav - the City Duma and the Council. This is a three-storey building with a high basement, facing the facade on Katerynynska (now - Dmytro Yavornytsky) Avenue in the place where the steep ascent to the Cathedral Hill begins. The building is built in the style of the "Viennese Renaissance", richly decorated with architectural decor. Its silhouette resembles the construction of cities in Central Europe. Skorobogatov inscribed the building in relief due to the powerful basement, where the City Bank was located before the revolution. Dmitry Skorobogatov managed to create a distinct architectural symbol of the "golden age" of Ekaterinoslav, a city that has become a major industrial and financial center. After the establishment of Soviet power, the Duma building retained its purpose - it housed the city council and city executive committee. In 1982, the local government received a new building on the avenue, and the building was transferred to the School of Culture, now it is an architectural monument of national importance. There are still unique interiors in the Art Nouveau style - stairs and the former meeting room of the City Duma of Ekaterinoslav. Today it is the main building of the Dnipropetrovsk Professional Art College of Culture.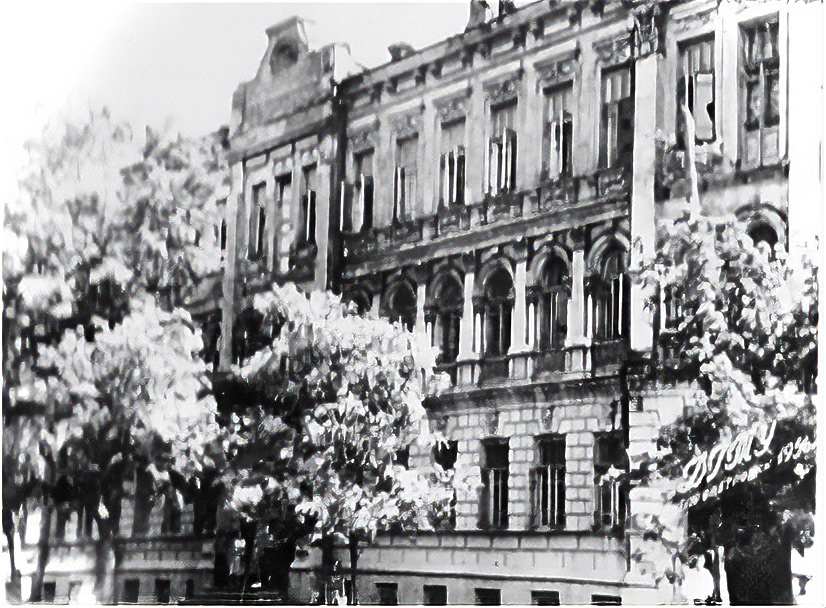 Campus 2, 11 Glinka Street
The building of the theater department was built in the late 1880s - early 1900s (the author is unknown) as an apartment house of Kuzmytsky. The architectural solution of the building is eclectic, the main facade is richly decorated, the side facade is made in a simplified form. The walls of the building housed hotels, private evening courses for adults founded by IF Vertogradov (1915), a private Vilnius gymnasium PI Kagan (1916). Later, there were a number of various educational institutions: courses of Ukrainization, cooperative and financial college, school of office and trade students and others, until the late 1940s in the building housed a music school with which he worked until the 1980s. and theater school. Currently, actors of drama theater, puppet theater, ballet dancers study in the field of "classical choreography".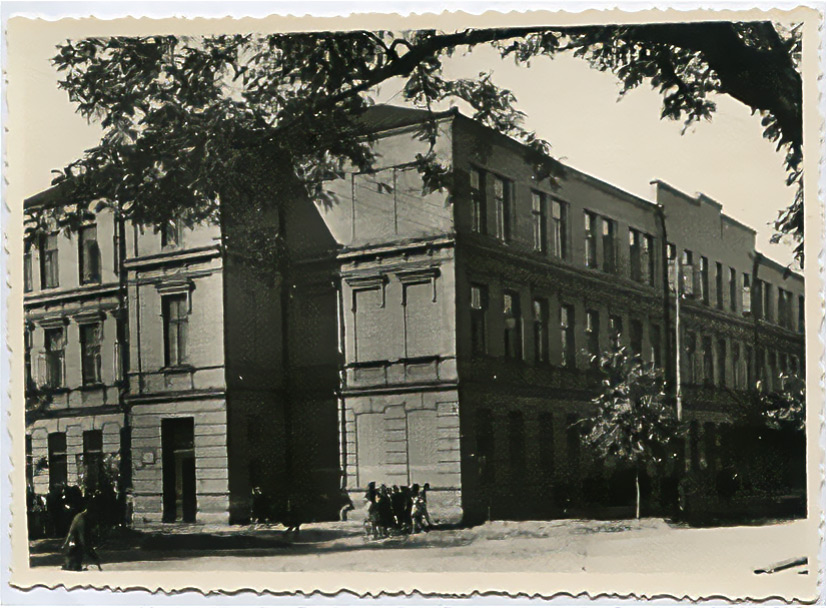 Campus 3, Assumption Square, 14
The building of the art department (Uspenska Square, 14) was built in 1913 according to the project of the famous architect D. Skorobagatov specifically to house schools there. Since 1913, it housed 8 city men's primary schools and 6 women's primary schools. From 1914 there was a military hospital. Since 1920, the labor high school № 22. Since 1974, the art school, and later - theatrical art college, now Dnepropetrovsk professional art and art college of culture. The building is 107 years old, 101 of which housed the educational process and educated young artists - masters of fine, decorative and applied arts and designers.