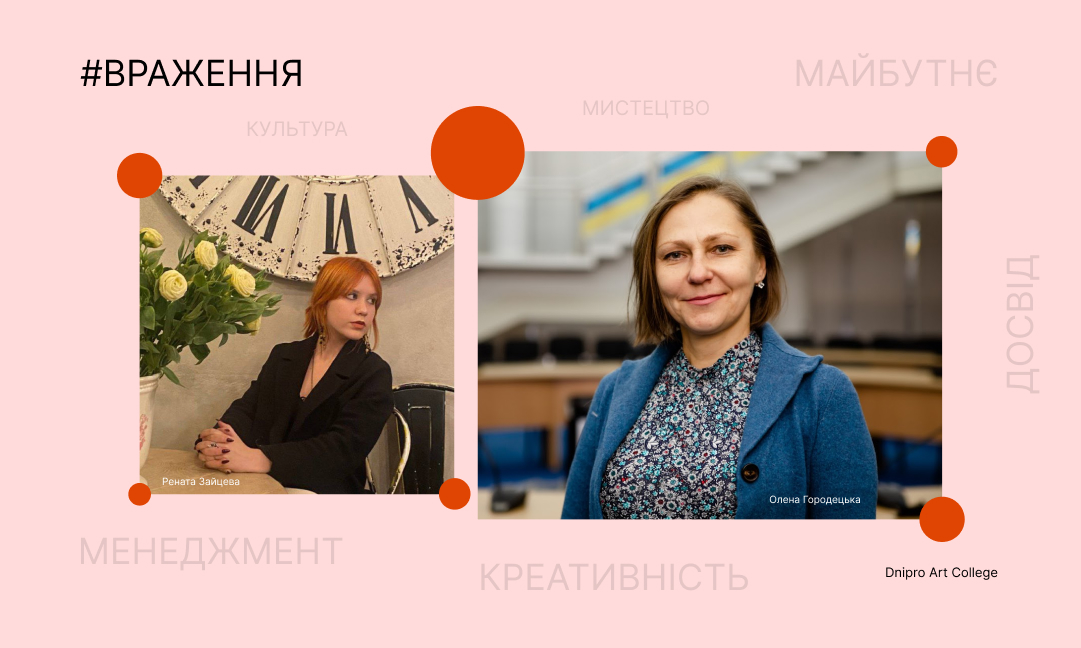 this year, the third recruitment of students under the educational program "Management of Socio-Cultural Activities" was held, which was opened in 2020 #for_the_support_of_UKF. It is worth emphasizing that this year, for the first time, they recruited on the basis of 9th grades. Today, from the first three parts of the material, which covers the conversation with Renata Zaitseva, a student of the 1st year of Moscow State University.

— I absolutely do not regret that I chose Management of socio-cultural activities. This feature fully met my expectations: the educational program is interesting and modern, specialized subjects are useful and promising. Interestingly, the workload in terms of homework is adequate and fully corresponds to the specialty, and the most important thing is that you want to do it.

— Profile subjects are very interesting, I especially liked the discipline "Fundamentals of communication skills" and the teacher of the subject - Olena Ivanivna Horodetska Olena Horodetska (news correspondent, one of the most experienced journalists in the region - ed.). She presents really interesting and useful material in an incredible volume, communicates with students, goes to our meetings and interacts with us.

— I am personally interested in the field of cinema and theater, so I want to work as a manager in these areas. I would very much like to cooperate with directors and actors, to promote the initiatives of young talents to the world, so that the world can see all the beauty of Ukrainian art.