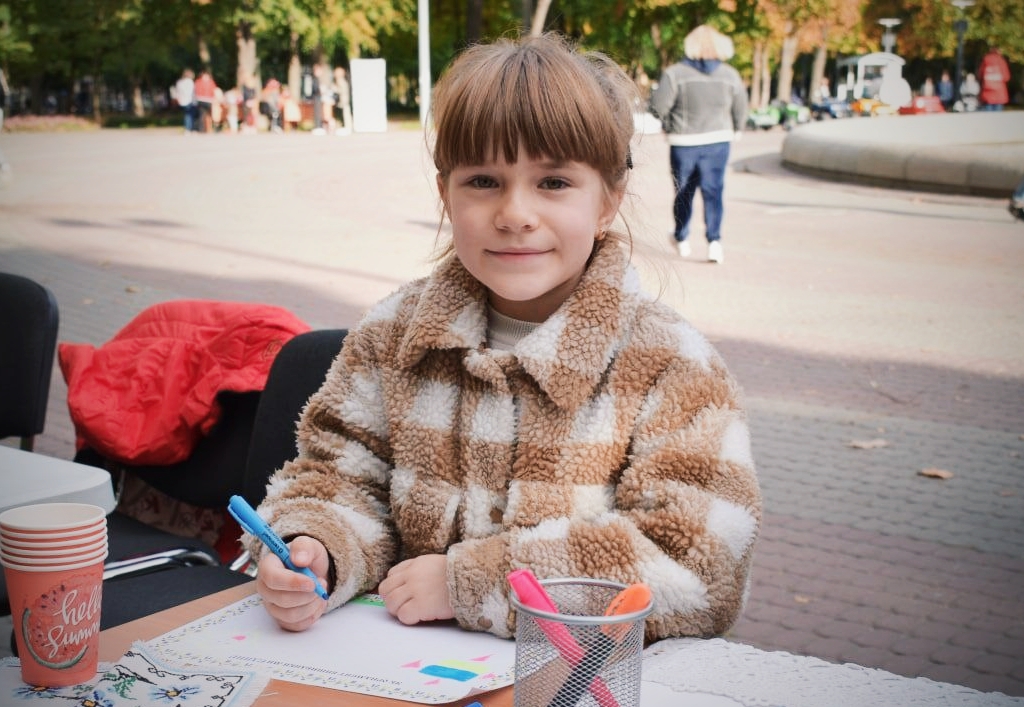 Students and teachers of the college held a master class on making amulets and writing letters of wishes to soldiers. The townspeople were helped to make their own special talisman for the defenders.

More than 300 letters of wishes and special charms made by young children and their parents will be sent to the defenders.

It was also possible to take part in the creation of a patriotic aqua painting. The action was held under the slogan "With Ukraine in the heart!". Emblems of a patriotic theme were applied to all those willing, including: coat of arms, flag and Ukrainian slogans.
 
The teachers of the music department gave an impromptu concert for the participants of the action and interested residents of the region. And a special decoration of the concert was the performance on the saxophone of the world-famous "Red Viburnum".

Designers for the event and postcards have developed thematic prints that will warm our defenders with love.
 
Students of the theater department took part in the lighting of lamps near the Alley of the Heroes of the Heavenly Hundred, where the words "We Remember" were spelled out from the candles, and they honored the fallen Heroes.