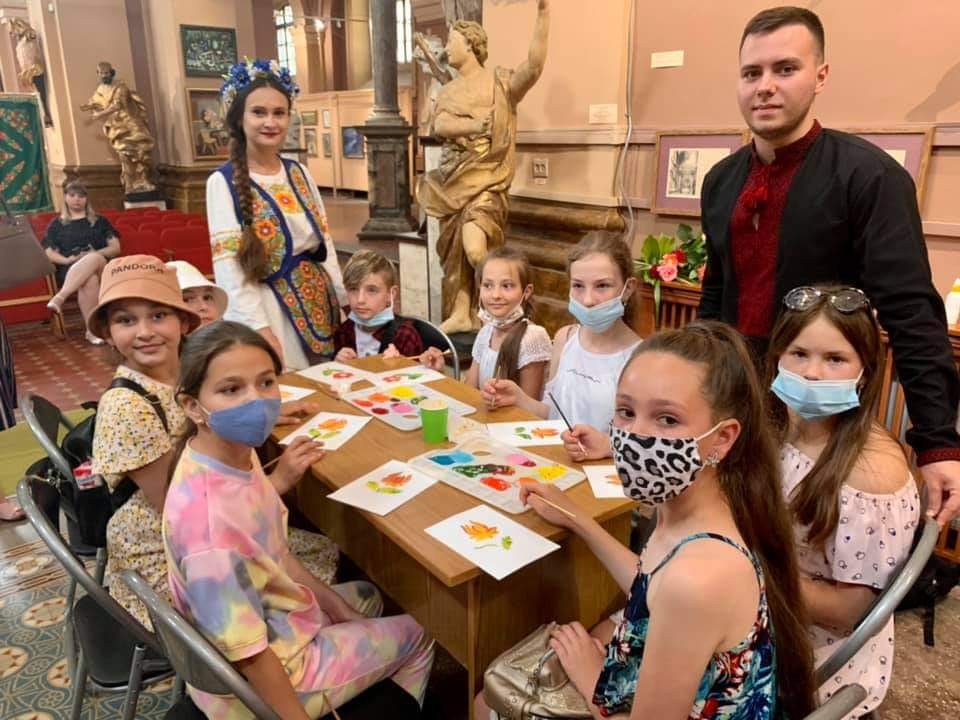 On June 25, 2021, an exhibition of Petrykivka's painting "Succession of Generations" opened at the Museum of Arts of Prykarpattia (Ivano-Frankivsk).

The exhibition presents the works of students and teachers of the Dnepropetrovsk Professional Art College, as well as the works of old masters of Petrykivka painting provided by the Dnieper Art Museum. At the opening of the exhibition "Succession of Generations" 2nd and 3rd year students majoring in "Decorative and Applied Arts" held a master class on Petrykivka painting, everyone had the opportunity to take part in a master class and create their own drawings with Petrykivka painting.

"Succession of Generations" - an exhibition of Honored Master of Folk Art of Ukraine, chairman of the subject commission of specialization "Decorative and Applied Arts" Dnepropetrovsk Vocational College of Arts, Associate Professor of Dnepropetrovsk National University named after Oles Honchar, member of the Dnepropetrovsk organization of the National Union of Artists of Ukraine Tatiana Garkava.