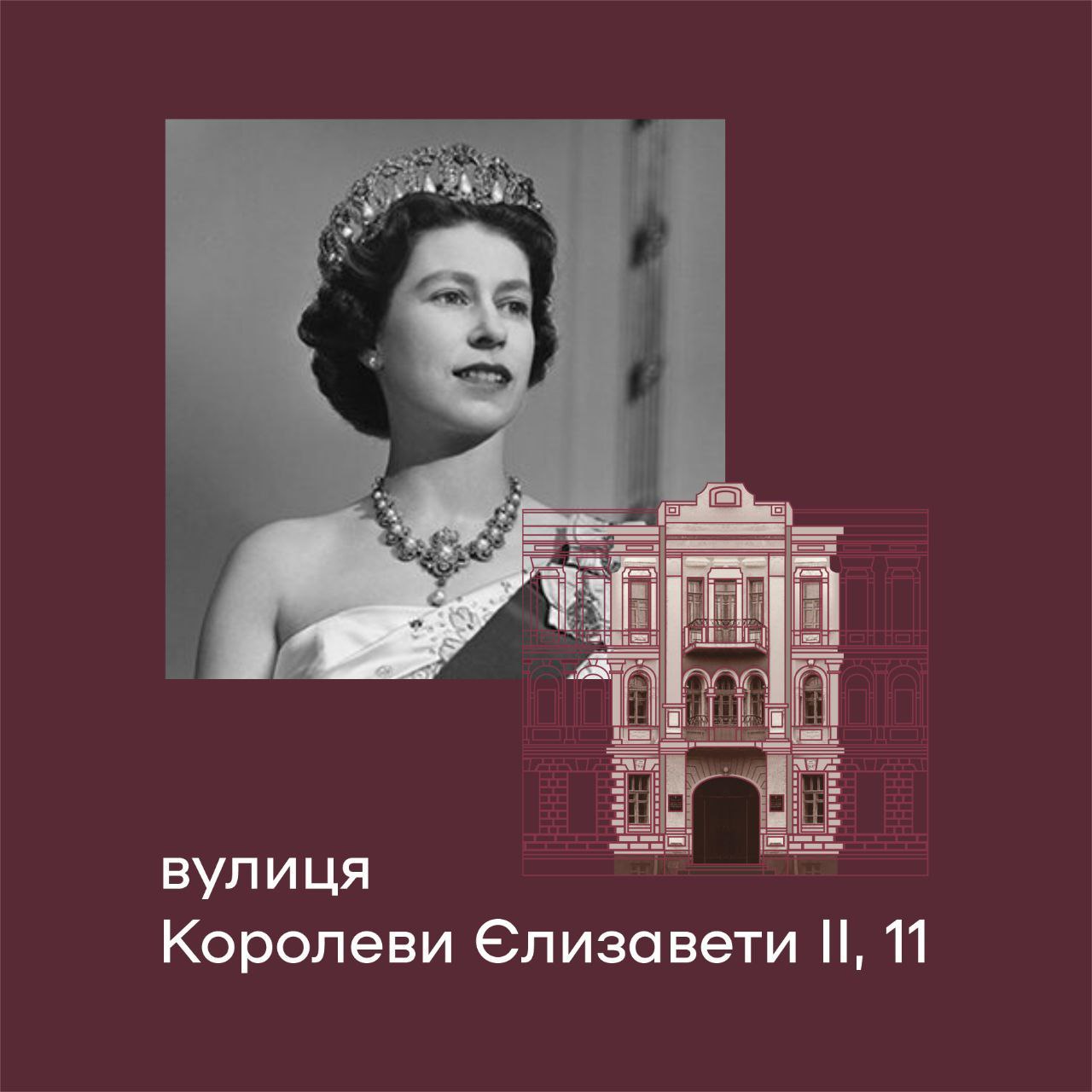 The theater department is now located at 11 Korolevy Elizaveta II Street.

On September 21, during the 27th session of the city council, a decision was made to de-Russify toponyms associated with the terrorist state of the Russian Federation, and the names of 44 streets were changed.

It is a great honor for us because Queen Elizabeth II, who has ruled for more than 70 years, is an example of service and devotion to her country and her own people. The monarch supported Ukraine until the last day, inspiring the entire United Kingdom to strongly support Ukrainians in their struggle for peace and freedom.

Queen Elizabeth II once said: "When life seems difficult, courageous people do not give up and do not admit defeat. They begin to fight even more determinedly for a better future." These words are incredibly important today for our people and for all progressive-minded humanity who are convinced in the victorious future of Ukraine!