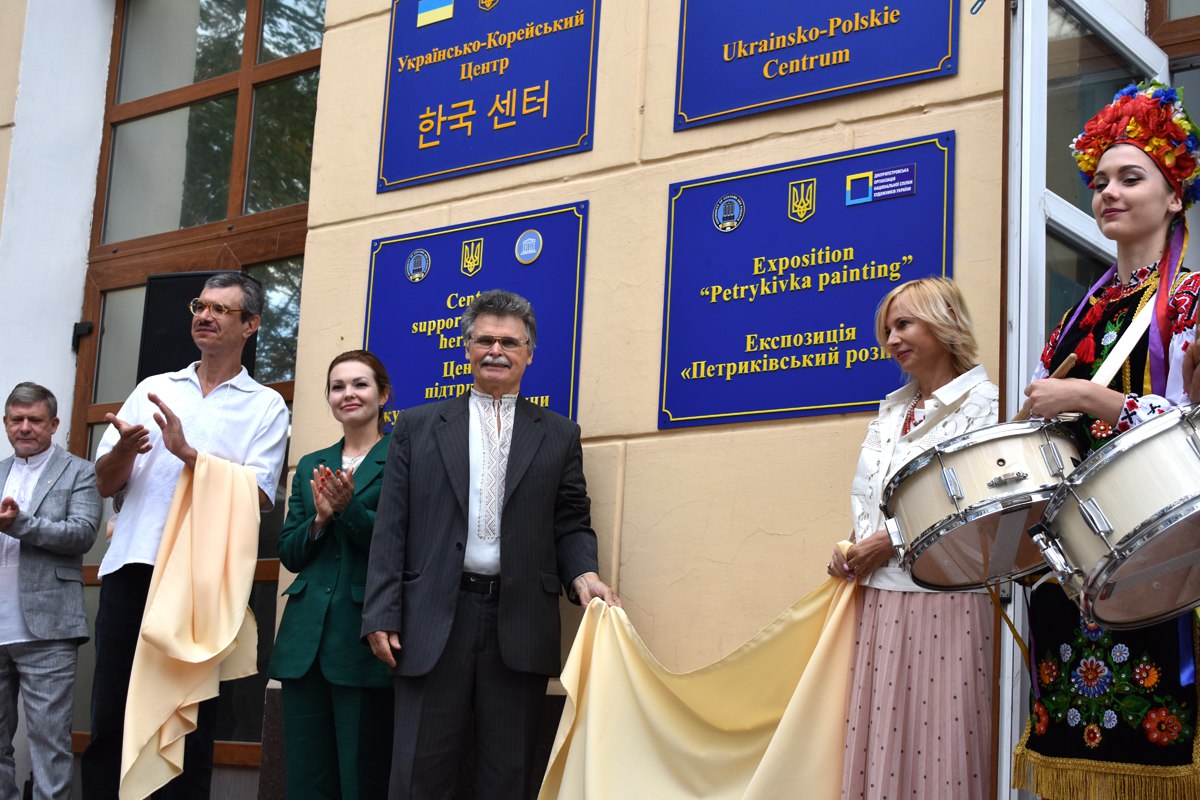 On September 9, 2023, our college's partner, the University of Customs and Finance, officially opened the Cultural Heritage Support Center and the Petrykivka' painting exhibition. Our teachers and director Inna Rudkevich participated in the creation of the center. 
💬 "The exhibition represents both traditional authentic techniques and products, and modern design adaptations." - wrote the rector of the university, Dmytro Bocharov, on his Facebook page. 
🔸 Visitors to the event had the opportunity to take part in Petrykivka' master classes conducted by our students. 

---
📷 Photos provided by the University of Customs and Finance