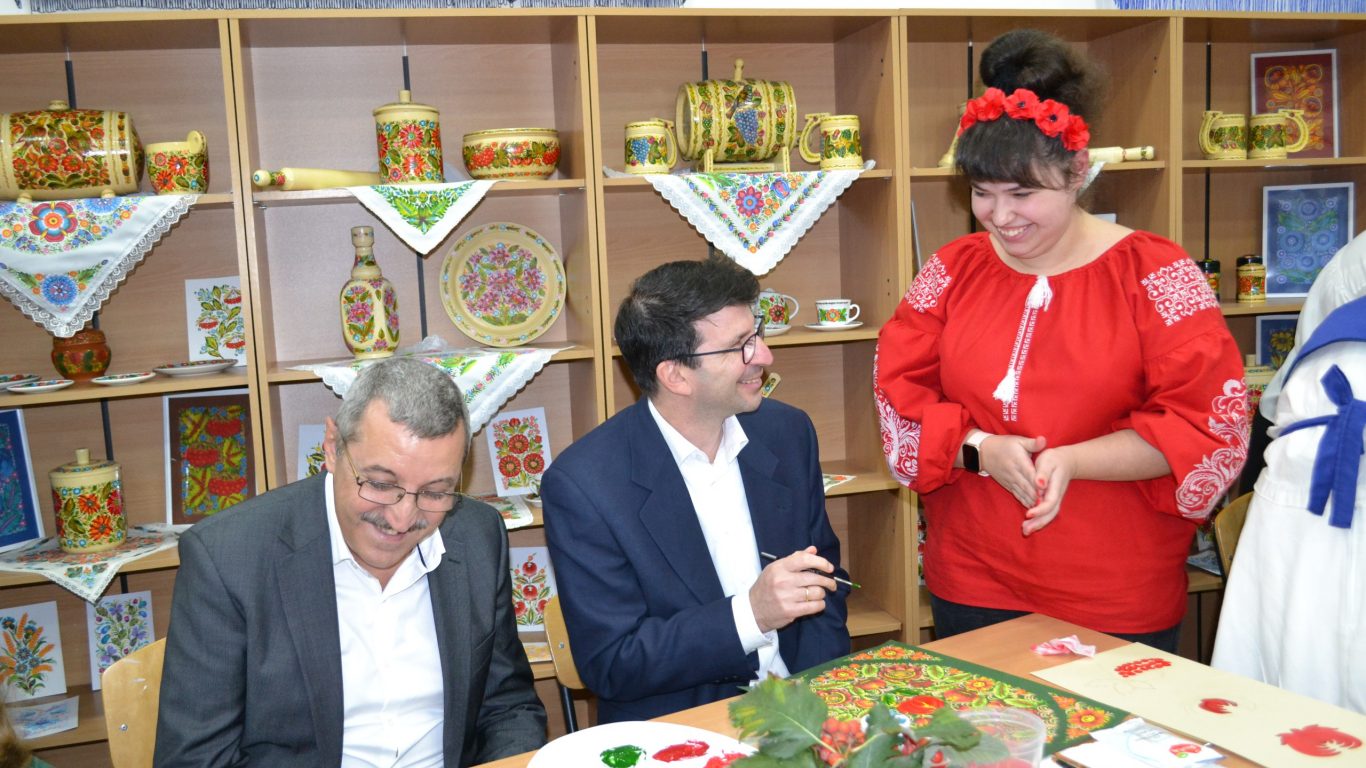 Petrykivka painting, Cossack songs. The Ambassador of the Austrian Republic in Ukraine, Arad Benkö, and the PR manager of the Austrian Consulate in Dnipro, Irina Fomenko, presented elements of the intangible cultural heritage of the region, which are included in the UNESCO lists.

Liliya Hyrenko, the head of the Department of Culture and Sports of the Dnipropetrovsk Regional Council, provided a detailed account of the history of the origin of Petrykivka painting and Cossack songs in Dnipropetrovsk region.

"It is extremely valuable for us that such meetings take place despite the challenges of wartime. We have not only presented two elements of intangible cultural heritage but also created the right atmosphere to encourage further cooperation in the cultural sphere," said Liliya Hyrenko.

Students and teachers from Dnipropetrovsk Professional College of Arts and Culture conducted a master class on Petrykivka painting for the honored guests. The artists from the Academic Folklore and Choreographic Ensemble "Slavutych" performed Cossack songs.

"I am enchanted by the beauty of Cossack singing and Petrykivka colours. We are already planning our next visit to Dnipropetrovsk region where I would like to introduce Dnipro residents to elements of Austrian culture. We have something in common," shared Mr. Arad.

Photo and information are from the Dnipropetrovsk Regional Council.