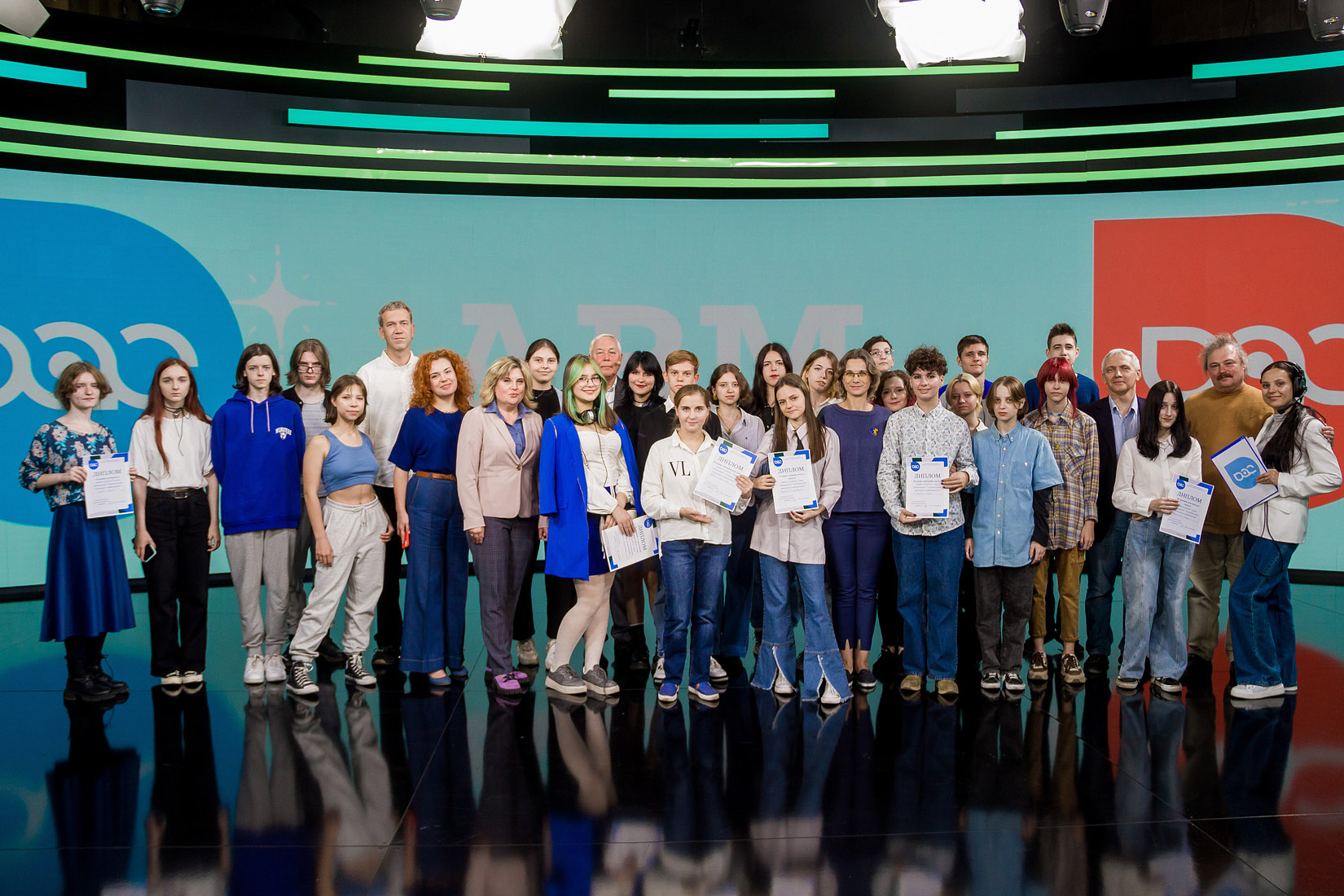 "Cameras, spotlights, microphones on. Let's begin!"
The first-year students of the new specialty, Audiovisual Art and Production, took part in the Student Initiation Ceremony at Dnipro Art College. The event took place in the format of a TV program, which was recorded in the most well-equipped television pavilion of the DniproTV channel in the city.
The author and presenter was Professor Volodymyr Demchenko, who has conducted hundreds of broadcasts from the regional television studio.
Greetings on the commencement of their studies and words of advice were also delivered to the students by experienced professionals in the fields of television, radio production, and animation, including:
Yevgenia Gamza, Head of Information Broadcasting of DniproTV;
Serhiy Pedashenko, who served as the Technical Director and Head of Channel 11 for many years;
Volodymyr Tarazevich, a photographer, editing director, and television graphic designer;
Yevhen Kreminsky, the longtime head of the radio group, now the leading advertising engineer at "Dnipro opera";
Natalia Rekunenko, TV program author and DAC teacher;
Nikita Lyskov, animator director and DAC teacher;
Oleksandr Kuchma, Director of the "Vesnyanka" film center.
First-year students received their first diplomas for works they submitted to a creative competition during the admission process.
At the end, they were given a tour of the TV channel, where they had the opportunity to see the hardware and studio complex as well as the workplaces of journalists and video engineers. 
We wish future audiovisual artists inspiration and encouragement in their learning, creative achievements, and discoveries!
Photos by Volodymyr Tarazevich