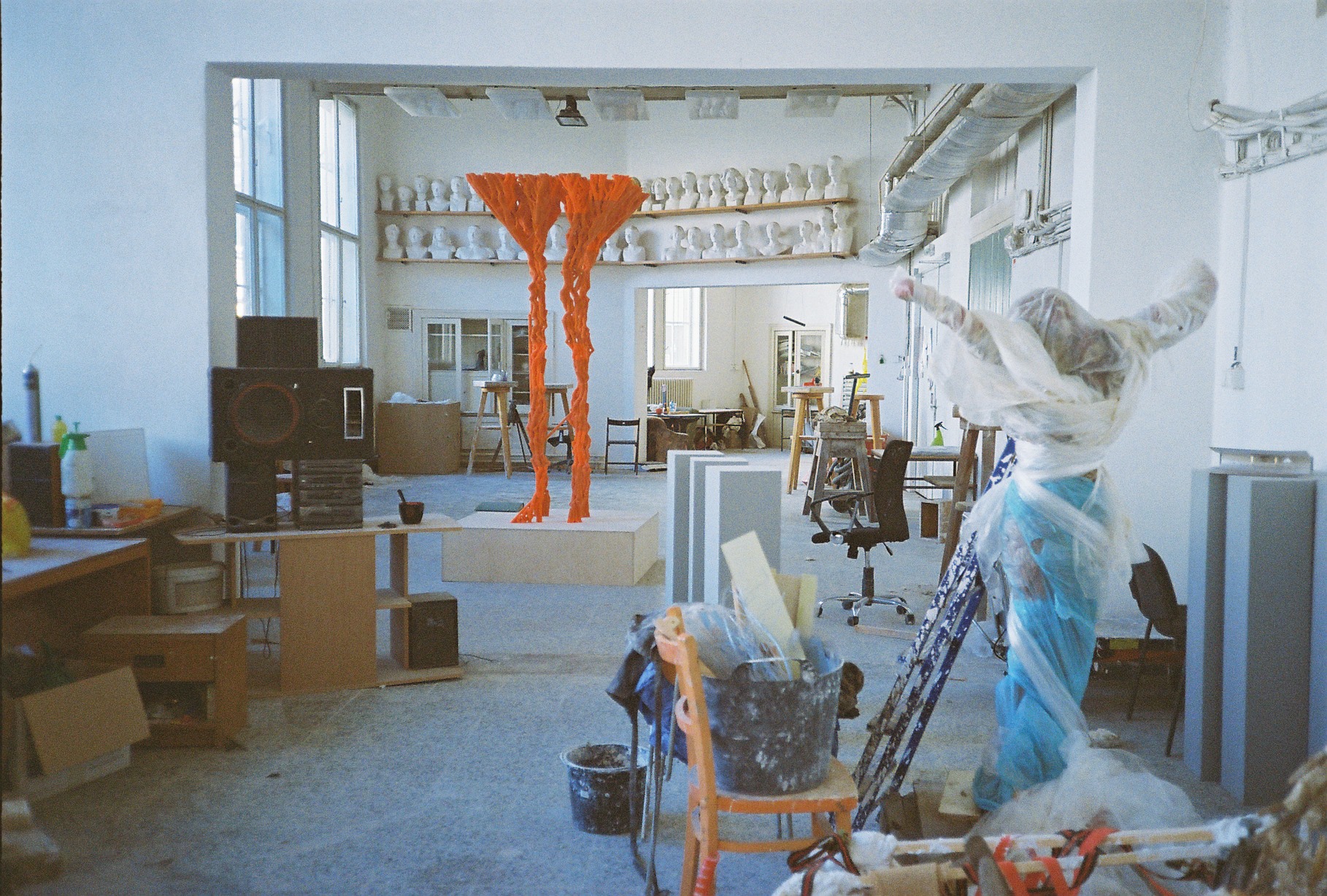 As part of a working visit to the city of Brno, the team of the Dnipropetrovsk Vocational College of Arts and Culture met with  Barbora Lungova  (Deputy Dean of the Department of International Relations, Faculty of Fine Arts, Brno University of Technology) and  Lenka Klodova  (since 2010 he heads the studio of body design / performing arts at the Faculty of Fine Arts FAVU). The next meeting during the working visit was with the curator of the House of Arts of Brno / Dům umění města Brna Marika Svoboda. Although the House of Arts is a state institution, they have a very progressive program of art residencies, hold contemporary art exhibitions, have a new media laboratory, hold a sculpture biennial in the Brno public space, research on BAM modernism and many other important projects for the city. At this meeting, we discussed the possibility of internships for our students in the House of Arts, the involvement of curators and managers in educational intensive care in the Dnieper.

An inspiring meeting with  Barbora Atomová and Jan Gerich  also took place during the visit. Jan Geric, a cultural manager by education, is currently part of the young and progressive team of the Brno Tourist Center and is creating a new modern look for the city in the eyes of its residents and guests. Together with a team of 50 people (managers, PR, designers, technical support) over the past few years, they have transformed the almost inoperable information center into a functioning Brno Tourist Information Center. The center not only provides information, but also rethinks the history and culture of the city and the region, organizes events for citizens and tourists. Brno Tourist Information Center is involved in a variety of projects: from projects for the visually impaired, the promotion of prominent citizens through tours, tours and even book printing, to major international festivals of new music or scientific achievements.

Brno Tourist Information Center helps to disseminate information about events of all independent city initiatives! This is an example of how the municipal structure cares about the development of culture and activism and helps grassroots initiatives. Barbora and Jan spoke about all universities in Brno, which have a specialty "Cultural Management", gave their assessment and commented on the level of education in these institutions. After this meeting, it was found out that students majoring in "Management of socio-cultural activities" can have an internship or work in the departments of the City Council, for example: Dnipro Development Agency, Department of Innovation, Department of Culture and others. These people can be agents of change in our city, offer innovative modern projects, develop new formats and change the look of the city.