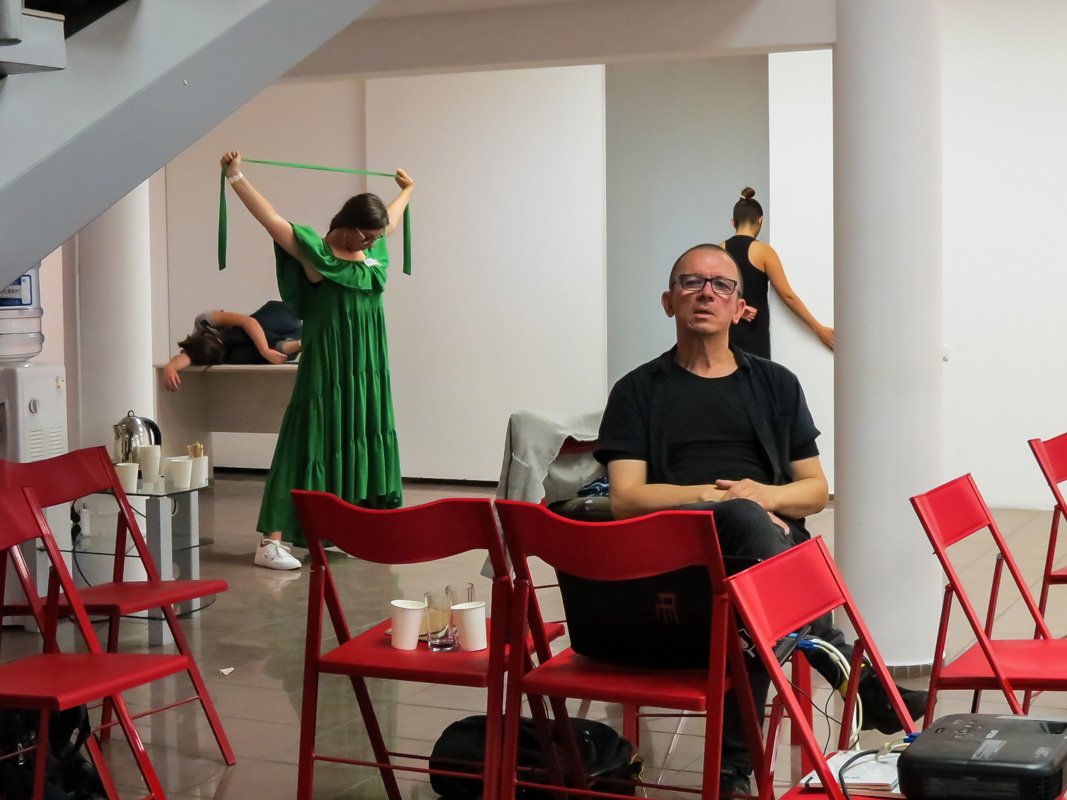 ARTIST TALK AND LECTURE

 Waldemar Tatarchuk  is a Polish artist and curator who works with performance and installation. Waldemar is the founder of the Performance Center in Lublin, director of the Labirynt Gallery in Lublin. He has been actively working with the performance since 1988. Participates in projects in Europe, North America and Asia. Waldemar Tatarchuk's curatorial projects: Art Kontakt Performing Arts Festival (Lublin, Poland), European Performing Arts Festival (Center for Contemporary Art, Warsaw, Poland), Performance Arsenal (Arsenal Gallery, Białystok, Poland), Performance Days (Kyiv and Lviv) and others. Lives and works in Lublin, Poland.

Waldemar Tatarchuk gave a lecture at the Dnipropetrovsk Vocational College of Arts and Culture on the peculiarities of Eastern European performance, the possibilities of performative residences for students, and the socially critical aspect in the works of modern performers.

The event was supported by the Art World Gallery of Contemporary Art and the Ukrainian Cultural Foundation.